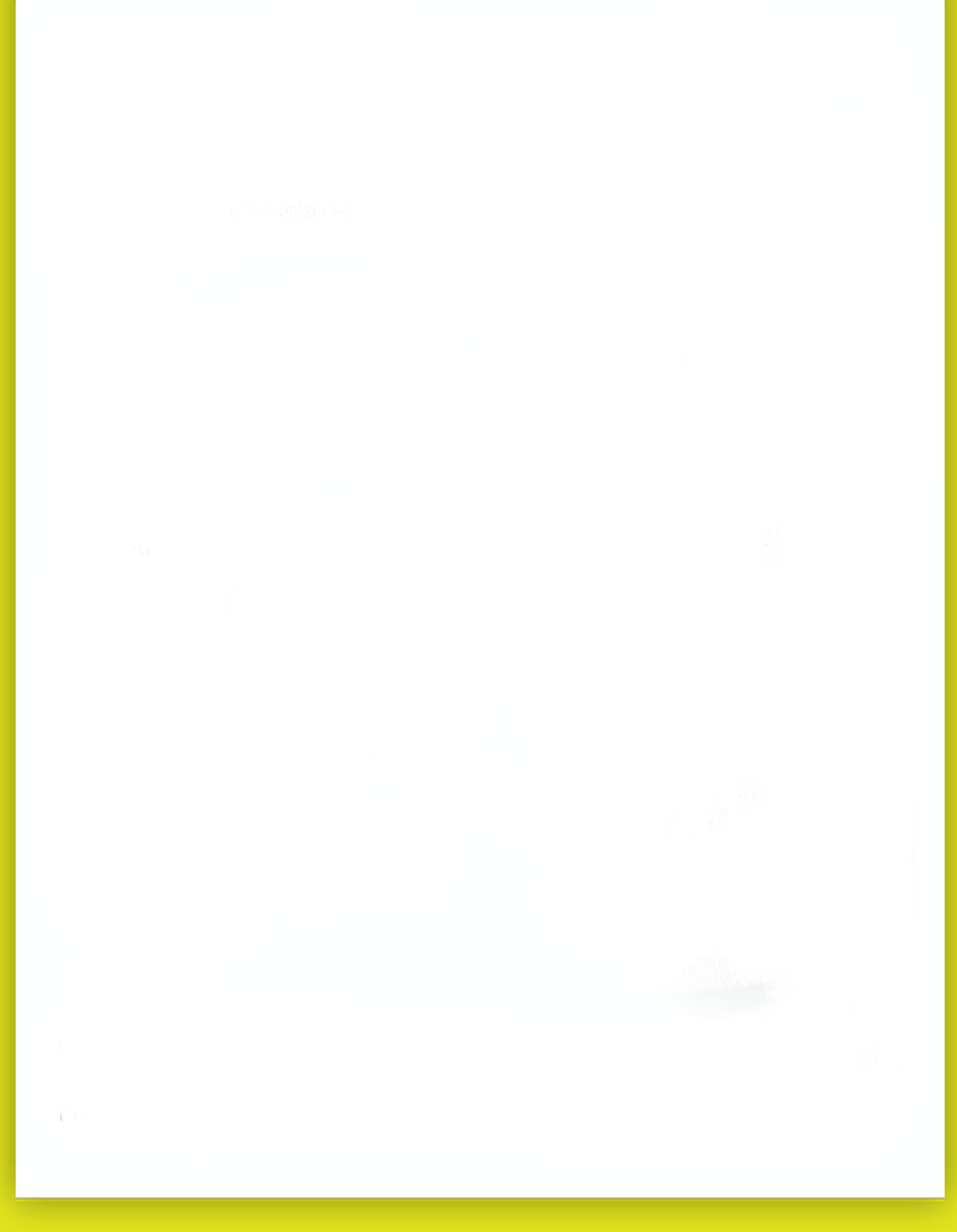 Omega 3 : Omega 6 ratio 8 : 1
Per 2 squirts / 4ml
Omega 3
Of which EPA DPA DHA
Omega 6
Also contains the natural vitamins D & E.
Joint care
Research has suggested supplementing pets with Omega 3 can reduce dose of NSAIDs. Further study has demonstrated Dietary fish oil may exert beneficial effects on synovial fluid in joints, results suggesting beneficial effects on synovial fluid MMP and TIMP-2 equilibrium in the uninjured stifle of dogs with unilateral CCL injury. Feline degenerative joint disease (DJD) is also common and dietary modulation with Vetenox might be one method to use to improve mobility in cats with DJD-associated pain. Vetenox is specially formulated to contain ingredients clinically proven to help joint diseases including Omega 3 and rosehip seed oil which may protect cartilage by modulating cytokine, and chemokine expression .*1234
Skin and coat
Dietary factors have a major role in the maintenance of healthy coat and skin, and are significant in the etiology and therapy of certain skin diseases. Much interest has been paid to the therapeutic value of polyunsaturated fatty acid supplements in the management of dermatologic conditions associated with hypersensitivity reactions or keratinization defects. These studies have generally yielded disappointing results, which may reflect shortcomings in the design of some trials. Nevertheless there seems to be clear benefits in high dose (n-3) fatty acids in the management of pruritic skin disease. There is also evidence that specific dietary (n-6):(n-3) fatty ratios are useful in the dietary management of inflammatory diseases. Although results of controlled clinical trials are awaited, the argument exists that it is both the absolute amount of (n-3) fatty acid intake and the (n-6): (n-3) ratio that is responsible for potential benefits to skin health *56
General wellbeing
Dietary intake of long-chain Omega 3 fatty acids can have a positive affect on numerous processes in the body, including cardiovascular, neurological and immune functions, as well as cancer and may be considered for use as an adjunct in small animals to maintain the health of many body systems. It is also very important to maintain a balance between omega-3 and omega-6 fatty acids in the diet. Many researchers believe an imbalance is a significant factor in the rising rate of inflammatory disorders both in humans and animals. Vetenox provides a natural solution to supplement small animals with complete Omega stability and balance 7 8 9.
Sustainable
Source of Oil
100% Natural
Unique &
Balanced
Formula
No Additives
*1 JAVMA – Omega-3 FAs and Carprofen Dosage in Dogs with Osteoarthritis Fritsch DA, Allen TA, Dodd CE, et al. A multicenter study of the effect of dietary supplementation with fish oil omega-3 fatty acids on carprofen dosage in dogs with osteoarthritis. J Am Vet Med Assoc. 2010 Mar 1;236(5):535-9 *2 JVIM – EPA and DHA for Feline Degenerative Joint Disease Lascelles BD, DePuy V, Thomson A, et al. Evaluation of a therapeutic diet for feline degenerative joint disease. J Vet Intern Med. 2010 May-Jun;24(3):487-95. *3 JNB - Dietary fish oil may exert beneficial effects on synovial fluid in joints Hansen RA, Harris MA, Pluhar GE, et al. Fish oil decreases matrix metalloproteinases in knee synovia of dogs with inflammatory joint disease. J Nutr Biochem 2008;19(2):101-8 *4. Rose hip and its constituent galactolipids confer cartilage protection by modulating cytokine, and chemokine expression Joseph Schwager, Ulrich Hoeller, Swen Wolfram and Nathalie Richard *5Campbell KL. Fatty acid supplementation and dermatologic diseases in cats and dogs. Vet Clin Nutr 1996; 3(1);14-15 *6 Watson TD. Diet and skin disease in dogs and cats. J Nutr.1998 Dec;128(12 Suppl):2783S-2789S.*7 VCR – Aggressive Dogs Characterized By Low Omega-3's Re S, Zanoletti M, Emanuele E. Aggressive dogs are characterized by low omega-3 polyunsaturated fatty acid status. Vet Res Commun 2008;32:225-230 *8 JNB – Omega-3 Fas As Adjuvants To Chemotherapy Biondo PD, Brindley DN, Sawyer MB, et al. The potential for treatment with dietary long-chain polyunsaturated n-3 fatty acids during chemotherapy. J Nutr Biochem. 2008;19(12):787-96 *9 The Importance of the Omega-6/Omega-3 Fatty Acid Ratio in Cardiovascular Disease and Other Chronic Diseases Artemis P.Simopoulous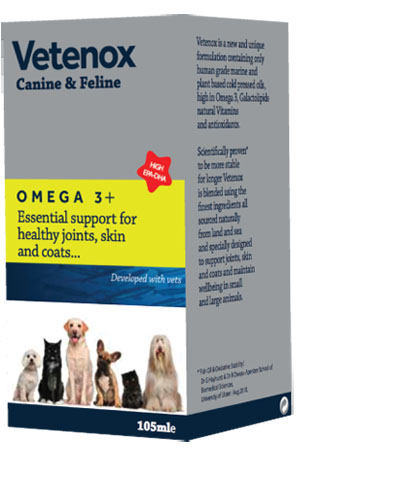 "After taking Vetenox for 6 weeks, our 17 year old cat is now going on 7 years old! "
J Hill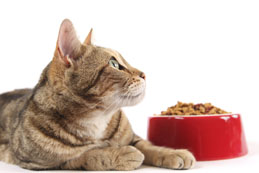 Registered company address: Vetenox Ltd, Belfast, Northern Ireland, BT4 2AG.
Copyright © Vetenox Ltd. All rights reserved.
Registration No: NI616987
Terms and Conditions | Cookies Policy